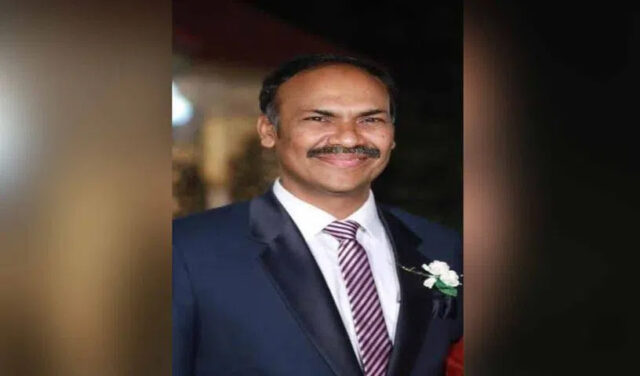 Hyderabad: Former State and State Bank of India, Hyderabad Circle basketball player Gali Ravikanth breathed his last after suffering a cardiac arrest while at the YMCA Secunderabad basketball court on Thursday.
Ravikanth collapsed while warming up and recovered after receiving CPR from a doctor who was at the ground. He was rushed to Yashoda Hospital across the road but could not survive.
Ravikanth was a Deputy Manager with State Bank of India and is survived by his wife, a daughter and two sons.
State Bank of India teammates and Telangana Basketball Association condoled the passing away of Ravikanth and as a mark of respect silence was observed at YMCA Secunderabad on Friday at the start of a 3×3 basketball tournament.
Ravikanth started his career at Guntur under the tutelage of Mohd Shamshuddin and represented the erstwhile Andhra Pradesh State junior team which won medals at the national championships and the legendary GM Sampath Kumar identified his talent after which he joined the AP Sports Hostel at Hyderabad from 1986 to 1989.
He continued to represent AP in the senior section and joined State Bank of India. Playing along with Mohd Rizwan, B Harikrishna Prasad, G Chenna Reddy and L C Umakanth, all international players made the SBI Hyderabad Circle one of the renowned teams in the country.
Ravikanth had been selected for the Rest of India men's team which won the silver medal at the Pre Asian Championships.
हिंदी की ताजा खबरें पढने के लिए यहाँ क्लिक करें|